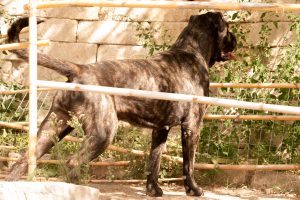 Chicca is 5th generation of our own breeding. Over the years we have used many amazing males, from different bloodlines, to achief these strong dogs. Strong in mind and body. Chicca is a lovely dog, who loves to be with us everywhere. But she sure stands her ground when needed. She is the daughter of our Tory and Max Steel Castrignano. Also here we choose 2 powerfull dogs in character and structure. Tory's mother was our Dolly (LGDD Joline), daughter of our Ch. Stella and Ch. Fauno Degli Elmi. This is Chicca's second litter. We were very pleased with her first litter, from which also came Ch. LGDD Jani (aka Fibi) owned by Nemanja Grozdanić, Corso Sotto La Torre Kennel.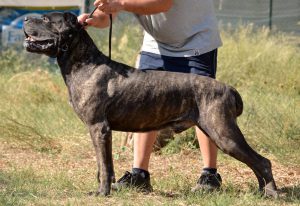 Neymar is bred and owned by Roberto Gianulli. He's the son of Perseo Degli Elmi and Frida. Frida is granddaughter of LGDD Jamie, also daughter of our Ch. Stella and Ch. Fauno Degli Elmi. Jamie is Dolly's sister.
Some  years ago, I fell in love with Roberto's female, Niagara. And soon realized what was so familiar about her. Jamie, Stella, Fauno, where Jamie was born from Stella and Fauno, in my kennel, many many years ago. I saw Niagara and Neymar at Roberto's place only when they were 3 or 4 weeks of age. That was a very nice litter. But years later, when I saw Niagara as adult. That Roberto had her full brother, Neymar back, made the choice for Chicca's new partner very easy. And wow, Neymar did NOT disappoint! He has that same character, I always look for. A stable gentleman dog, who does stand his ground if needed. I felt like I found the match made in heaven.
Here's the link to the virtual mating pedigree of these pups
https://canecorsopedigree.com/inbred_pedigree?id&FatherId=45624&MotherId=73862
For more pictures of Chicca, click here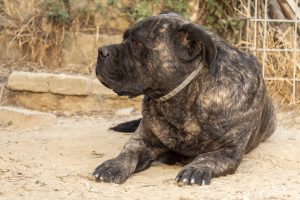 For more pictures of Neymar, click here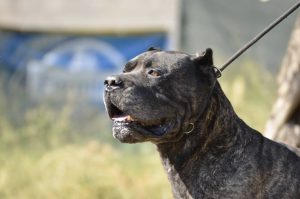 For more information contact us at
canecorsonancy@outlook.it
Follow us on facebook
www.facebook.com/canecorsonancy